Interior
Next to the design collection, Studio Frederik Roijé realises different interior design projects. Depending on the demands of the client, the studio offers design consulting, complete interior designs, and custom made furniture.
AMSTERDaM APARTMENT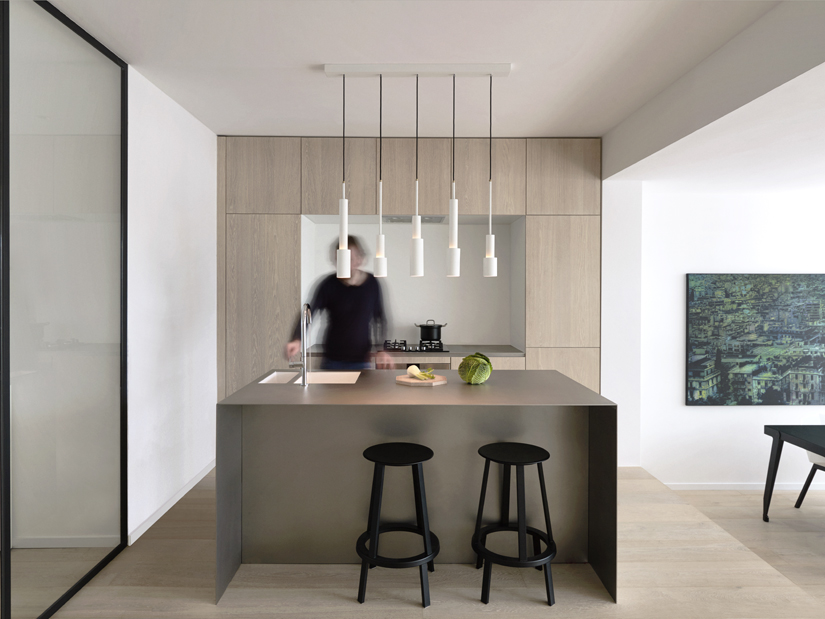 Date - 2015
Location - Amsterdams Zuid, The Netherlands
Photography - dutchphotography.nl
Art - Logan Hicks courtesy of Vroom & Varossieau Urban Contemporary Art
-
Frederik Roijé renovated and designed the interior of an 80 square meter city apartment in Amsterdam, The Netherlands.
The entire interior design has been reduced to the essence of lines, surfaces and volumes. The signature of Frederik Roijé is present in the entire apartment, and recognizable by its simplicity and functionality. The applied materials contribute to the high quality appearance of the home, and provide it with a timeless character.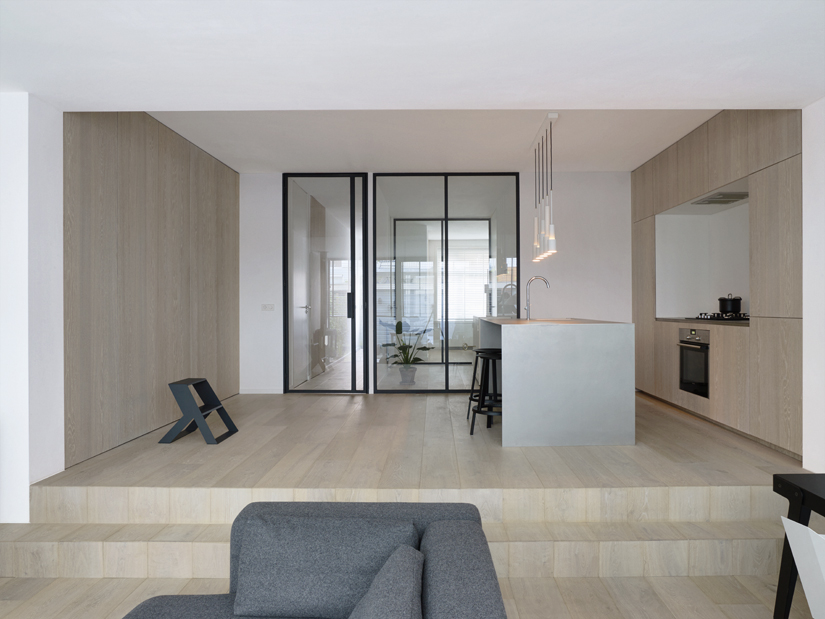 The use of glass walls give the apartment clear lines of sight and maximize the spatial experience. Moreover, this provides each room with daylight. The coherence of the different living spaces is magnified by using one floor material for the entire home; oak wood.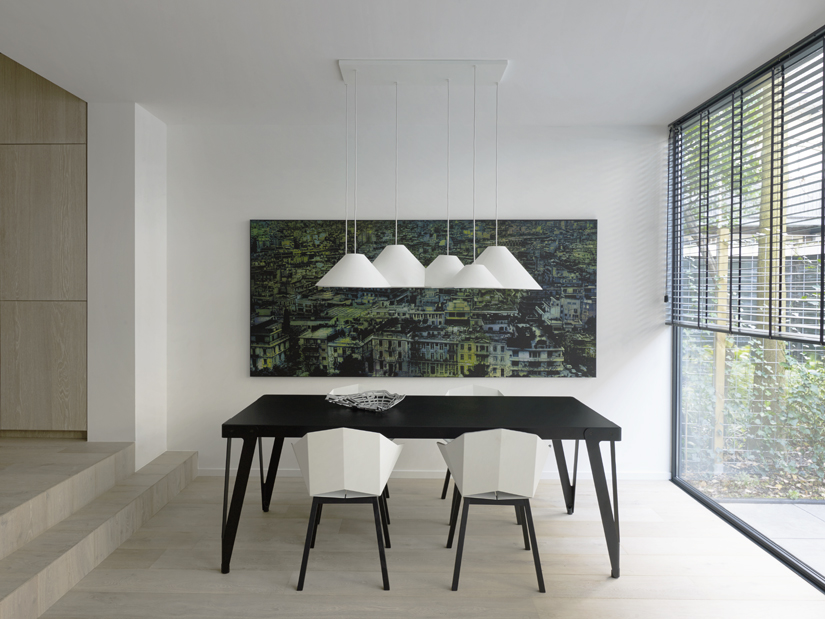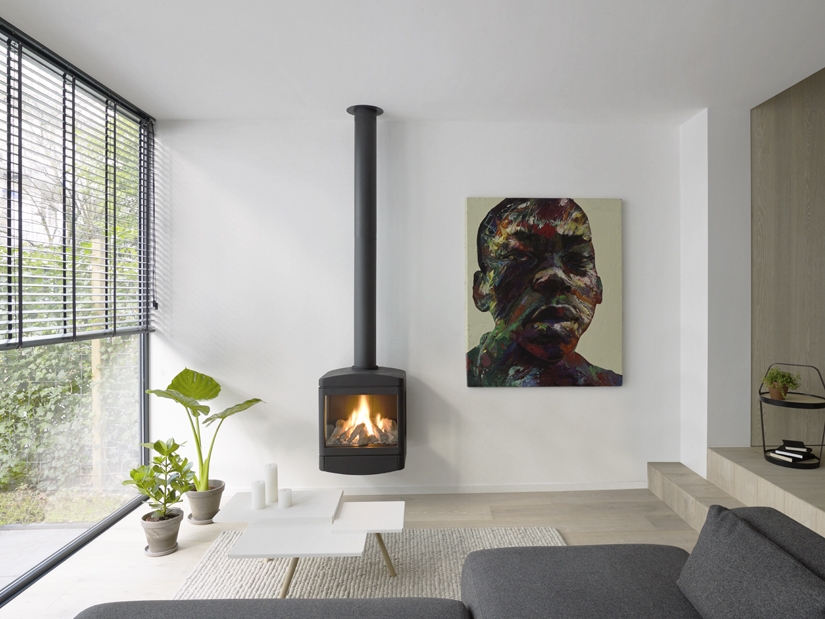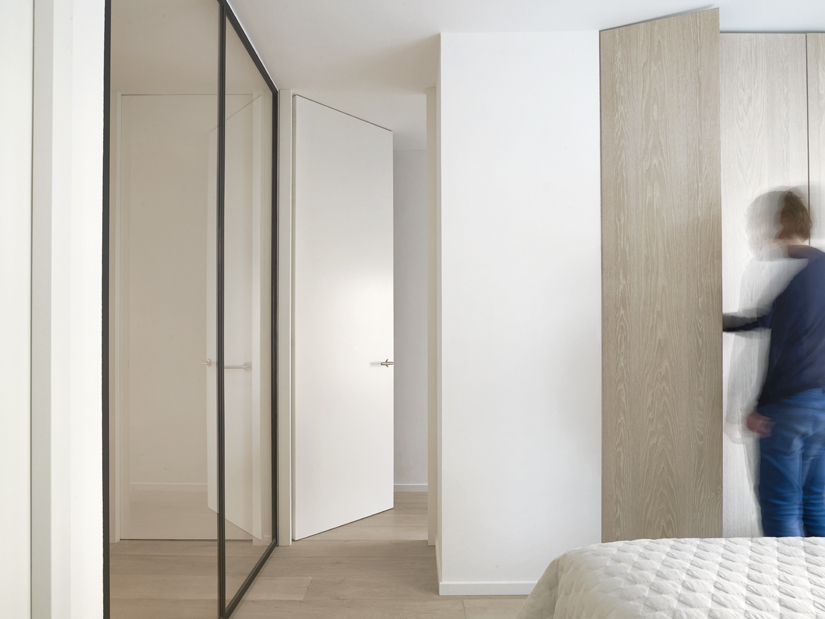 The steel and glass facade is extended over the full width of the apartment, and makes the garden an extension of the living space.
In the design of the appartement different cabinets and storage units are integrated. As a contrast to the oak cupboards, the kitchen is equiped with a cooking island made of blasted stainless steel.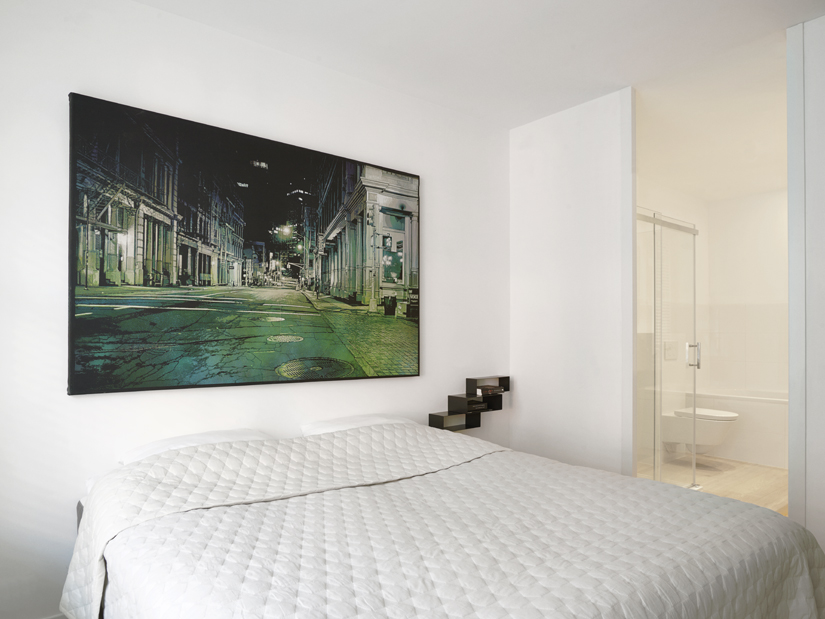 ---
ReCePTION AReA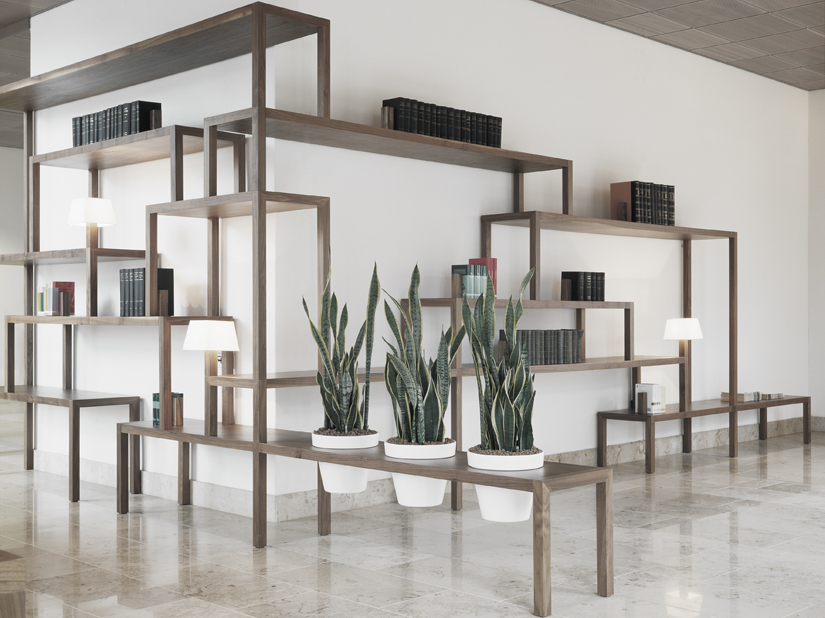 Date -
​Location -
Client - SDU publishers
-
As the statepublisher, Sdu Uitgevers traditionally produced among other lawbooks, schoolbooks and statenewspapers. To present their realisations in this interior the cabinet forms the central idea. An interior exclusively existing out of piled tables dividing thus creating the space. Kabinets and seatingelement are created.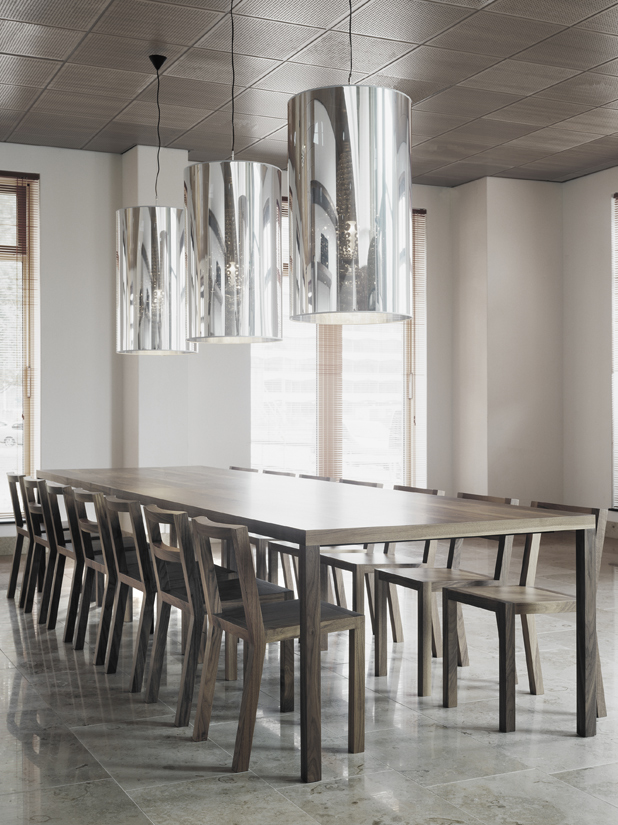 ---
---
CLoTHING SToRE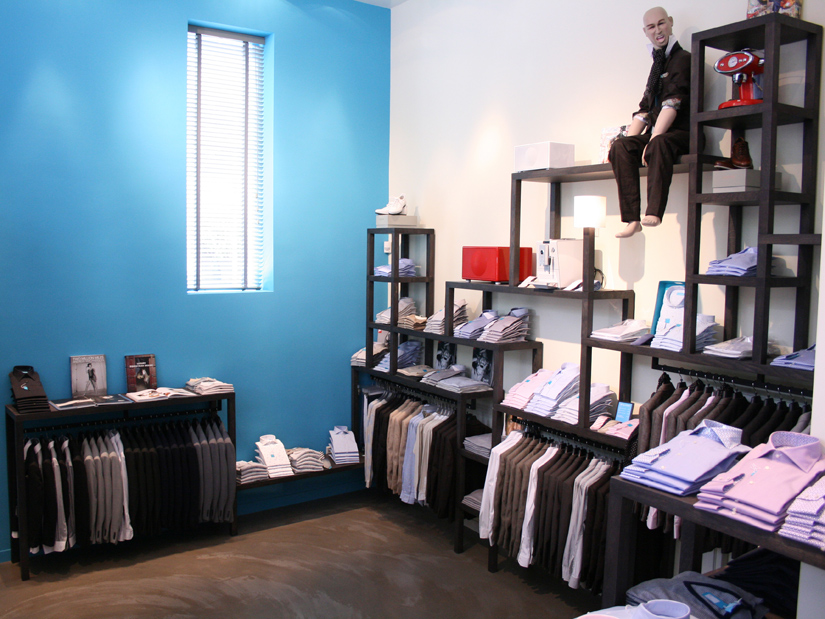 Date - 2002
Location - Laren, the Netherlands
Client - British Indigo
-
Based on the Long Legs cabinet we created an exclusive interior design for the British Indigo pilot store in Laren, the Netherlands. British Indigo launched in 2002 is a full collection of mens wear items. A wearable collection designed to fit ambitious, quality and consious men.
---
HoTELPLAN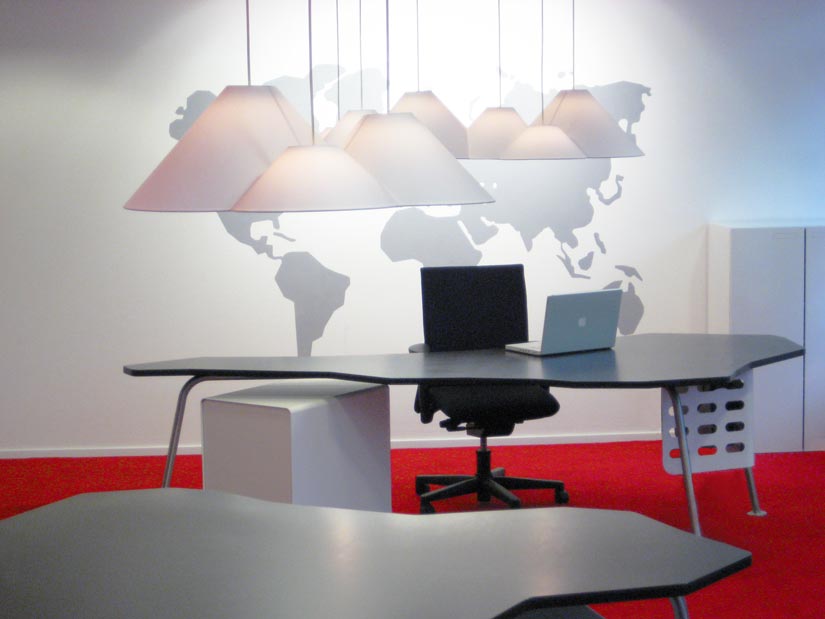 ​Date -
Location -
Client - Hotelplan
-
Hotelplan is one of the biggest travelangencies in the Netherlands. The agency is a subsidiary company to the OAD group. The interior design of the travel agency was created through its function. Travelling the world with Hotelplan, the world presents itself in the interior design.